Descripción | Description
Spain | Barcelona GP DRS Version:4.02
GSCE Standards
Nueva versión de Barcelona GP con DRS disponible. Cuenta con una calidad fuera de serie, ya que esta actualizado a los estandares del GSC, lo que hace que tenga una calidad, que parece un circuito original del juego. Sin duda una pista que no puede faltar en nuestro GSC.
v4.02: New skies and atmosphere according to GSCE standards
Hi everyone.

Big update for the track.

First thanks to Denis (pictures), Luigi (cams) and Gringo (AI work, extra 2003 layout idea plus some other things)

So, everything restarted from zrero here.

2 layouts : 2015 version with DRS and 2003 version.

3 seasons for each so 6 versions here.

Hope you will enjoy.

Delete any previous version please.
ÂÂÂ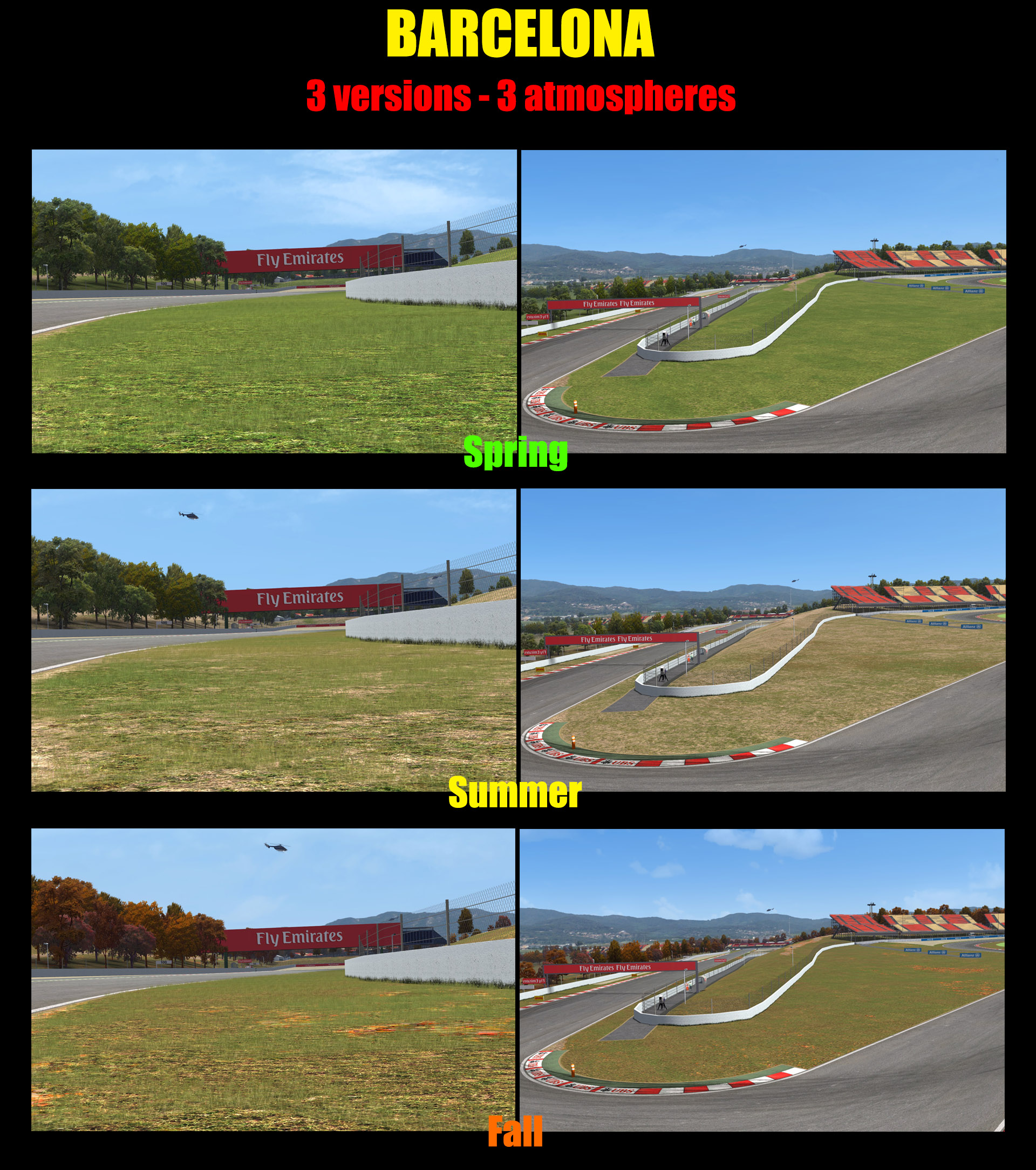 <
Downloads

3120

Author

Patrick Giranthon

Website
Changed at

2016-01-22 15:26:30